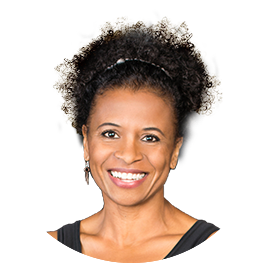 Rachelle Chase is the Founder and Executive Director of Uniting Through History.
She is also the author of Creating the Black Utopia of Buxton, Iowa and Lost Buxton and has traveled throughout Iowa and beyond, giving more than 80 presentations about the amazing town of Buxton. Rachelle's work with Buxton, her seemingly daily discovery of history about Black people she'd never learned in school, coupled with George Floyd's murder in 2020, motivated her to quit her job as a Senior Business Analyst and launch Uniting Through History in February 2021.
"The more I learn, the more I want to learn—and the more I want the world to learn. This is why I started Uniting Through History. Because when we start including the history of all people, when we start telling one united version of history, we can truly begin uniting through history."

Rachelle Chase, Founder & Executive Director, Uniting Through History
Uniting Through History's mission is to further acceptance of —and pride in—the fact that Black history is American history by providing creative ways for people to connect with the experiences of Black Americans.
Read Our Work to learn why our mission is important and Why Uniting Through History is Important for more of Rachelle's story.
For more information on Rachelle, please visit RachelleChase.com and LostBuxton.com.