Uniting Through History kicked off the History Book Club with a lively discussion of Vanguard: How Black Women Broke Barriers, Won the Vote, and Insisted on Equality for All by Martha S. Jones. Participants discussed history many had been unaware of, such as the breadth of Black women's involvement in politics and suffrage beginning in the 1800s, the role the church played, the omission of Black women's accomplishments in the suffrage movement, current legislation attempting to undo the advances made, and more.
In keeping with the History Book Club's goal for members to put into action what they have learned, readers shared how they would do this. Actions members shared included inserting the role Black women played in politics and suffrage into conversations where their contributions are not mentioned, recommending the book to others, working the polls to help people vote, and actively fighting legislation aimed at voter suppression. 
The calendar for the rest of the year was revealed, along with upcoming guest speakers.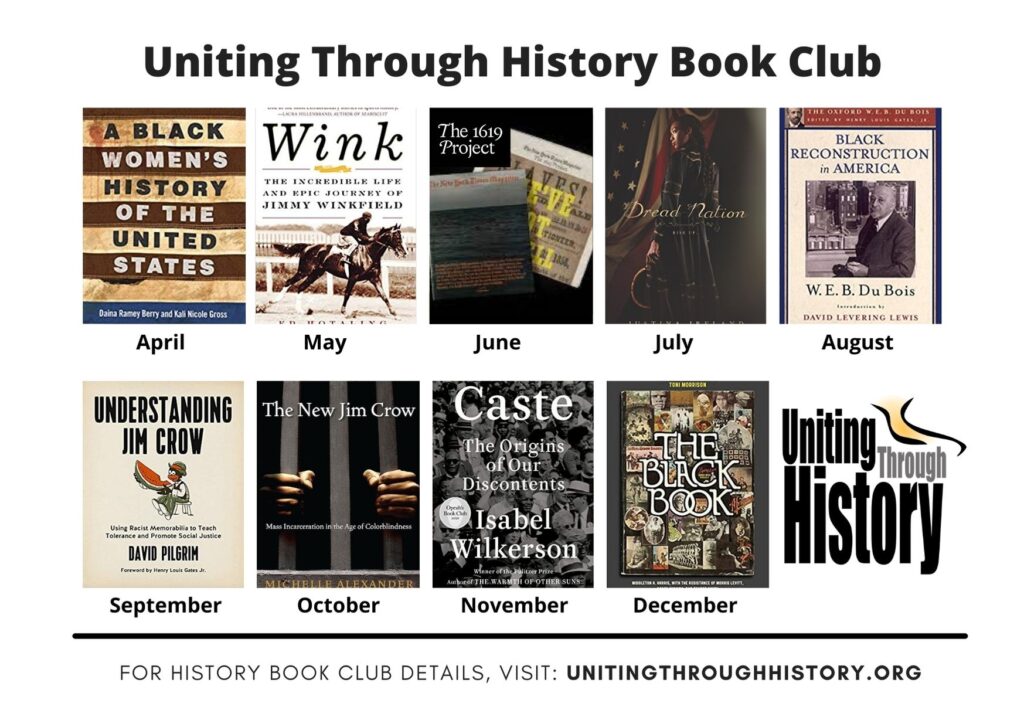 We would like to thank everyone who attended!
Interested in joining us? Pick up a copy of A Black Women's History of the United States by Daina Ramey Berry and Kali Nicole Gross for our next meeting on April 28th. We meet the last Wednesday of every month so mark your calendar! 
Make sure to sign-up on the History Book Club page to not only join the club, but to also get more details about the books, meetings, and guest speakers.